Superior 3200 x 6400 dpi resolution and 4.0Dmax optical density
The exceptionally high resolution of the ArtixScan 3200XL lets you scan even postage-size images and enlarge them with amazing clarity, with little loss of detail. The scanner's 4.2 maximum optical density allows it to capture a wide range of tones approximating real-life color and hues.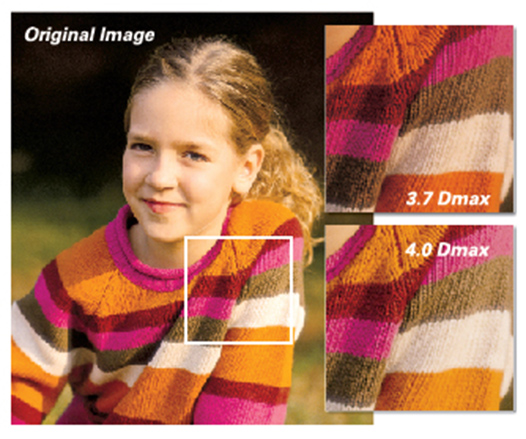 High-Precision in Rescan
High-precision in rescan tasks for the purpose of combining CMYK. The variation on exact coordinates is less than or equals to 3 pixels at 1200 dpi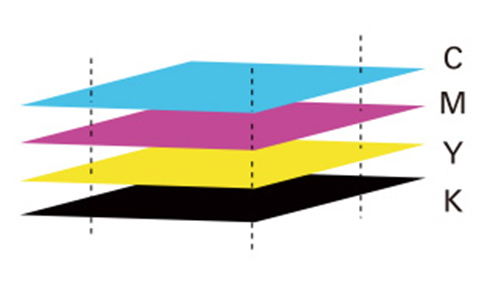 Flat Design Scan Bed
Absolute level scan surface leaves no marks on targets.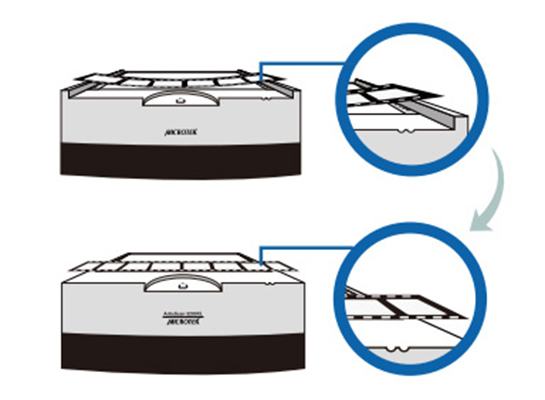 Tri-wavelength LED Light Source
The tri-wavelength LED light source, which is presented by the area covered by the white lines in the picture, has wider NTSC range to provide better image performance than that of the blue line presented full range of NTSC and that of the Red line presented dual-wavelength LED.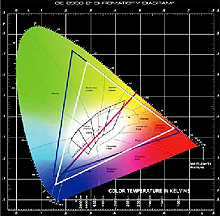 TMA for scanning films and slides
With the use of the TMA, you can scan X-rays, positive transparencies, and negative film. The included templates accommodate a variety of film sizes, including 35mm slides, 35mm filmstrips, 4" x 5" film, and medium format film from 6 x 4.5-cm up to 6 x 22-cm panoramic film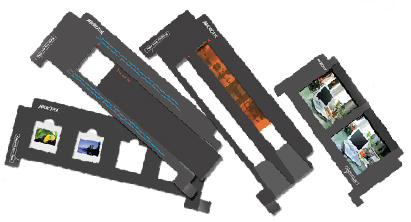 Standard bundled with LaserSoft Imaging's SilverFast Ai Studio 8
Standard bundled with LaserSoft Imaging's SilverFast Ai Studio 8 SilverFast Ai Studio, which is regarded as the best scanner software in the world, includes the full functionality. The patented and award-winning SilverFast Multi-ExposureR increases the scanner's dynamic range, removes natural image noise and provides more details. The included Auto IT8 Calibration ensures correct colors with just one mouse click.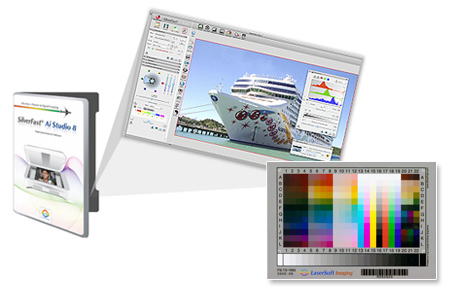 Dust-Free Design Housing
Anti-dust design housing for object-free scan environment ensures crystal clear image capture.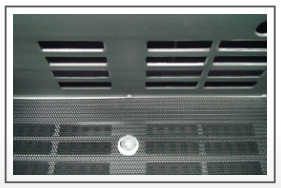 State-of-the-art PictuRescue system
With ColoRescue, the ArtixScan 3200XL restores faded colors in photos and film, bringing hues back to their original luster and brilliance for more vibrant images. ColoRescue's one-click, automatic color recovery process is simple and easy to use.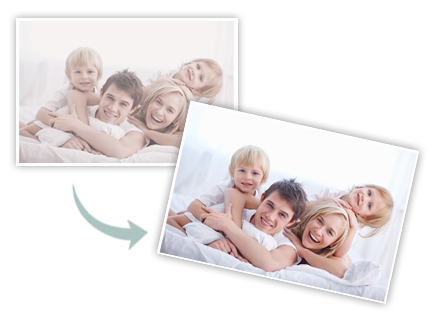 ScanWizardTM Pro scanning software ( PC Only )
This is an advanced scanner controller program that provides many powerful, professional-level features for scanning. ScanWizard Pro features two color spaces, allowing users to work in the Native CMYK / RGB mode, as well as in the intuitive LCH (Lightness, Chroma, Hue) mode.
►Auto Dynamic Range
The system automatically determines the lightest density or tone (Dmin) and darkest tone (Dmax) of the original; then it captures the image color data with the full input tonal range of the scanner. This setting optimizes color balance and the contrast of the output image, and is most useful for scanning negative films.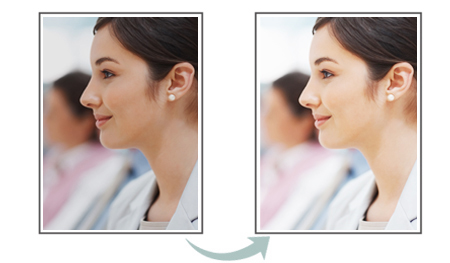 ►Multiple Sampling
Multiple Sampling is a process in which the scanner samples each line in the image a number of times, then obtains an average to reduce random noise.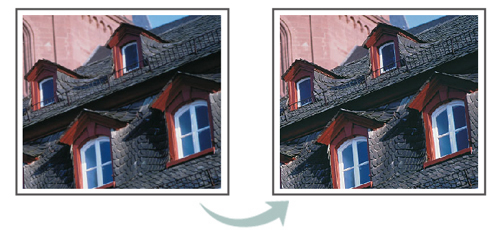 ►Descreen
Descreen feature can remove moire patterns when scanning pictures or photographs printed in magazines or newspapers.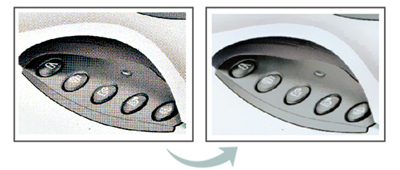 Tailor-made Scanning Software for Mac System
Bundled with ScanPotter scanning software, exclusively designed for Mac OS. More Details about ScanPotter
►Text To Speech ( TTS)
Converts written texts into spoken languages, supporting English, French, German, Italian, and Spanish. You can also save the speech in AIFF format and replay it later easily.
►Online Update
When detecting the latest version through the Internet, ScanPotter will automatically remind users to download the update.
►Sharing
Saves scanned images or documents to cloud storage (Dropbox, Google Picasa, Google Drive, Yahoo Flickr) or shares them to social network (Facebook, Twitter).

Spesifikasi Produk:
Item
Details
Product Name
ArtixScan 3200XL
Scanner Type
MRS-6400A3L
Model Type
ArtixScan 3200XL
Image Sensor Type
CCD
Resolution
3200dpix6400dpi
Light Source
LED
Scanning Mode
Color, grayscale, and black-and-white in a single scanning pass
Scanning Area
Reflective::12" x 16.9" (304.8 mm x 429.26 mm)
Transparent : 12" x 16 1/16" (304.8 mm x 408 mm)
Scanning Speed
3200 dpi@ color/ gray: 661/ 413 ; 1600 dpi@ color/ gray: 167/ 104
800 dpi@ color/ gray: 41/ 41 ; 400 dpi@ color/ gray: 21/ 21
Dynamic Range
Reflective : 1.9 Dmax
Transparent : 4.2 Dmax
Bit Depth
48 Bit
Connectivity
USB (USB 2.0)
Smart-Touch Buttons
One Button
Supported File Types
TIF,BMP,EPS,JPG,PSD,PDF,SCT
OS Support
Windows 7/ 8/ 10 (ScanWizard Pro) ; Mac OS X 10.10 or later (ScanPotter)
Dimensions (L x W x H)
24.7" x 14.8" x 5.1" / 627.5 mm x 375.9 mm x 129.5 mm
Weight
35.4 lbs (16.1 Kg)
Certifications
CE,FCC,BSMI,C-TICK,CCC,VCCI
Power Source
AC 100V-240V, 47-63 Hz, 1.5 A max.
Power Consumption
54.9W max.
System Requirements for PC
512 MB RAM or more
Pentium IV PC or higher with USB 2.0 port
Microsoft Windows XP/ Vista/ Windows 7
System Requirements for Mac
MacBook introduced in 2009 or later, plus MacBook (13-inch, Aluminum, Late 2008)
MacBook Air introduced in late 2008 or later
MacBook Pro introduced in mid 2007 or later
Mac mini introduced in early 2009 or later
iMac introduced in mid 2007 or later
Mac Pro introduced in early 2008 or later
Software Included
Microtek ScanWizard. Pro
Microtek ScanPotter (Mac)
SilverFast Ai IT8 Studio (incl. Multi-Exposure and Auto IT8 Calibration)
InterVideo MediaOne Gallery
ABBYY FineReader Sprint O
Accessories
ArtixScan 3200XL (TMA-1600 III included)
Film Holders, Adapter, USB cable, Software Disc
Driver & Downloads:
Download Driver untuk Mac 10.10 to macOS 10.14
Download Driver untuk Mac 10.15 and Later